Piercing The Veil
Experiencing the Energies of Sedona's Sacred Landscape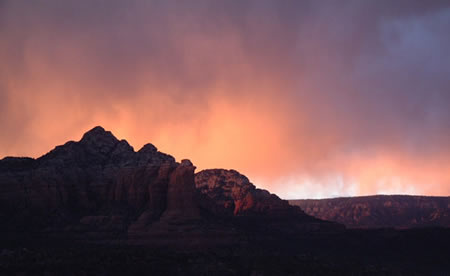 During this full-day experience of the famed Sedona vortex energies, guide Michele Fitzgerald will introduce you to a number of especially powerful and inspiring places in the Sedona area.
The day begins at the Sedona Learning Center, where group participants will attend a short lecture and slide presentation that highlights well-known, and not so well-known power spots that exist in and around Sedona. Many visitors come to Sedona and only hear about four highly publicized vortices (called "vortexes" by Sedona locals). However, Sedona is "the land of vortexes" and there are hundreds of them in the area.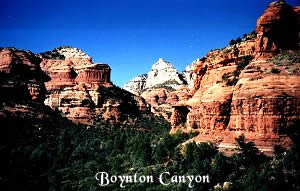 At many of these locations, the veil between dimensions is very thin, making it easy to experience interdimensional communication. The vortex energies also heighten intuitive sensing. Many people have had profound meditative or visionary experiences at these locations.


In this introductory presentation, you will learn about the geophysical and cosmic conditions that help form vortexes, why Sedona is such a hot spot for them, and how these properties play a role in enhancing intuitive abilities.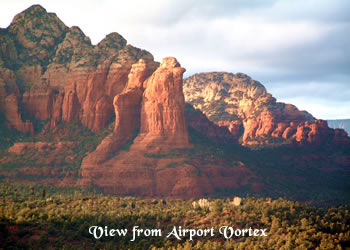 From the Senzar Learning Center, the group will head to nearby Airport Vortex, a major power spot and spectacular vantage point for viewing the red rock monuments of the Sedona landscape. Michele believes this vortex is a major node point on the Earth Grid System and a spot where the Earth communicates directly with a number of stars. Participants will learn why Earth/Star communication is a vital function for the well-being of the planet and all life on it.


At Airport Vortex, Michele will show you how to use dowsing to explore and utilize vortex energies. Plenty of quite time will also be included so everyone can enjoy the wonder of this place.
Next, the group heads to the Enchantment Resort for a five-star lunch and spectacular vistas. Nestled between the red rocks of Boynton Canyon, Enchantment is an ideal location to relax and converse over a fantastic meal. Boynton Canyon is another famed vortex zone, and after lunch, the group will explore and experience this area. It was here that Michele had her first vortex experience, an experience so profound that it prompted her to return to Sedona repeatedly, and finally make it her home. After immersing yourself in the energies of this sacred land, you, too, will want to return again and again.
This full-day tour includes transportation to and from the sites mentioned above and lunch at Enchantment Resort. For price and schedule details, click here.