Ireland Summer Solstice Tour
Stone Circles and Other Wonders

Cork and Kerry, June 15-22, 2019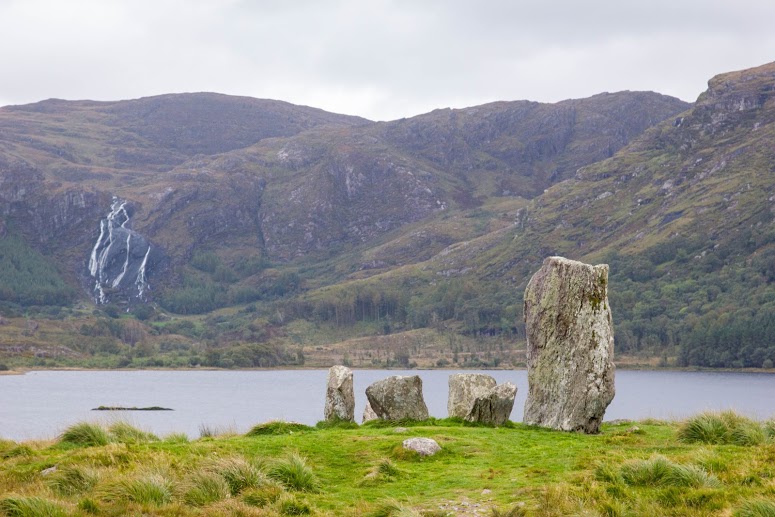 The vast collection of megalithic (mega=large, lithic=stone) monuments in Ireland includes some of the oldest known structures in the world. Among these are the 120+ stone circles found in counties Cork and Kerry.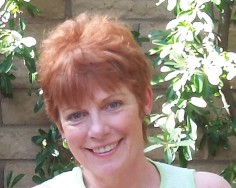 Your guide for this 2019 solstice tour is subtle energy expert Michele Fitzgerald, who has been investigating the fascinating and heart-boosting energies at stone circles in Ireland for over twenty years.
During your week in Ireland with Michele, you'll rub elbows with trolls, and fairies, and other delightful members of the Nature Kingdom, and you'll visit some of the most awesome stone circles in the country. Get ready for the adventure of a lifetime!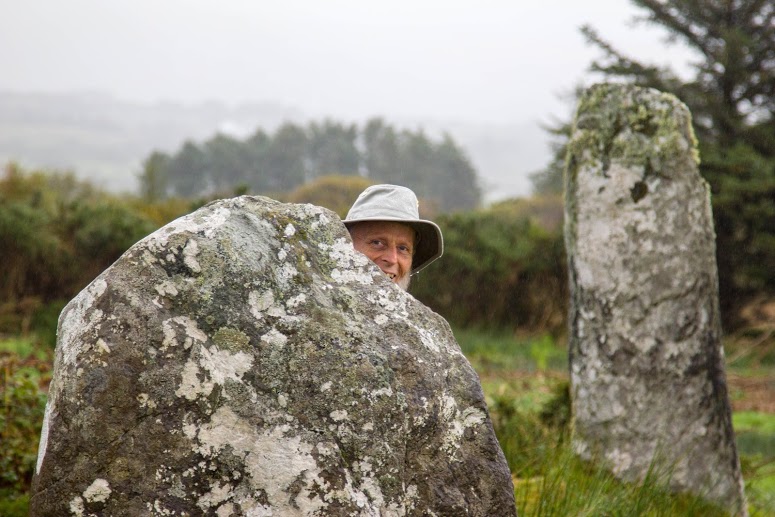 From Previous Participant:
"Will Far Exceed Your Wildest Expectations"
This was my fourth trip to Ireland with Michele and it just gets better and better. Always fresh, always enlightening, always filled with outstanding experiences in whatever part of the country we are exploring, always an upgrade in my connection to myself and others, and always exceptional lodging and food. In summary, an Ireland experience with Michele will far exceed your wildest expectations. Sydney P., Arizona
The Extraordinary Places We'll Visit
Beara Stone Circles - The Beara Peninsula is so stunningly beautiful that it is hard to believe it's real, even when you are right there in person. This very special spot on our planet is also home to some of the most intriguing stone circles in Ireland. We'll visit at least six of these ancient wonders, including the circles at Ardgroom, Uragh (pictured) and Cashelkeelty. You'll have the opportunity to do vocal toning at all of these sites, the results of which will surprise and delight you. You'll also learn about fairies, trolls, and other Intelligences of Nature who look after these amazing places.

Garnish Island- Also known as Ilnacullin (island of holly), this island is world renowned for its gardens, which include many exotic species who flourish in the mild humid micro-climate of Glengarriff Harbour.

A hundred years ago a few enlightened individuals with a deep love of Nature decided to create this place. The spot was mostly a barren hunk of rock before then. What you will see here is what happens when man unites with Nature in a loving, working partnership.

Thousands of nature spirits helped with the job and remain on the island still, tending to the many trees, plants, and flowers. As a special treat, our ferry ride to Ilnacullin will take us by Seal Island, where you'll see the Glengarriff harbour seals basking on the rocks, posing for photographs and swimming around without a care in the world. A good model for us all!

Gougane Barra - This serene and spiritual place is named after St. Finnbar, who lived here before moving to Cork, where he developed a renowned center of learning. Gougane Barra is a place that will surely touch your soul, just as it must have touched St. Finnbar's. Star intelligences are regularly online with this location, boosting the Spirit Light levels and creating a zone of peace. We'll do a star-tuning here - a very special meditation exercise that will benefit you immensely.

St. Gobnait's Shrine and Holy Wells - Legend holds that St. Gobnait was lead to this special location after an angel appeared and told her to travel until she found nine white deer grazing together, and there she would find her resurrection. After travelling to many locations in Waterford, Kerry, and Cork, she finally spotted the deer in Ballyvourney. Here she built a religious center and became famous for her many healings, miracles, and her work with bees. She is looked upon as the Patron Saint of Beekeepers and an anglised version of her name is Deborah, meaning "Honey Bee". The holy wells at this site are very powerful. You will surely be able to feel the energy.

Killarney National Park
Encompassing over 25,000 acres of diverse ecology, this park includes the Lakes of Killarney, oak and yew woodlands of international importance, and the tallest mountains in the country. The park hosts the most extensive covering of native forest left in Ireland and there are many invisible forest helpers who live here. The park is home to a number of Ireland's heritage trees, including the awe-inspiring, 500 year old Friary Yew at Muckross Abbey.

Ballycrovane Ogham Stone - This off-the-beaten-track monolith is thought to be a bronze age standing stone with the ogham added at a later date. The stone holds a commanding position over the countryside and Kenmare Bay, and is believed to be the tallest ogham stone in the world. You will marvel at its size and how well preserved the ogham markings still are. You'll learn loads about ogham on this trip, including how to write your name in this ancient Celtic language.

Sneem Fairy Forest
This is a magical place and home to hundreds of fairies. There is a sacred spring and holy well along the forest trail with powerful healing energy - you will surely be able to feel it. If you know someone who needs healing energy (maybe you), you'll have the opportunity to say a prayer and tie a cloutie to perpetuate your intention.

Glanmore Lake & the Healy Gap
Viewing the Irish landscape from the Healy Gap is incomparable. This is one of the most spectacularly beautiful places on our planet. After a photo stop at the summit and a visit to the Shroenbirran stone circle, we'll enjoy a leisurely and delicious lunch (best fish and chips in Ireland) at Josie's, which sits high on a hill overlooking the glorious lake and valley below.




From Previous Participant:
"Five Stars Out of Five"

This trip was truly wonderful and unforgettable. Michele's planning and organization was a marvel. New friends, luxurious lodging, old-soul trees, cosmic stones...this was a fabulous journey. I believe Michele knows Ireland better than many locals. I highly recommend this enchanting trip. Absolutely five stars out of five! Susan K., California

Your Tour Package Includes:

Guided adventures at stone circles sites and other magical places

Mini-van transportation throughout the week, including sight-seeing, field adventures, pick-up at Jury's Inn in Cork on the morning of June 16 and return to the Cork airport or Jury's Inn on the morning of June 23

Lodging on the evening of June 14 at Jury's Inn, Cork

Lodging for 7 nights in Kenmare. This lively market town is dotted with vibrantly colored buildings and is nestled between the mountains and sea. Kenmare is filled with delightful people, fabulous restaurants, lively pubs, and shops -- and is home to the perfectly preserved Kenmare stone circle.

Entrance fees to all paid attractions and ferry fee to Garnish Island

Breakfasts June 16 through June 23 and a farewell dinner on June 22

The Icing on the Cake:

Senzar field study programs include loads of laughter and camaraderie. Group size is limited to create an intimate learning environment. Those who participate are invariably kindred spirits. This makes for travel memories you'll cherish forever.




From Previous Participant:
"An Amazing Week With Like-Minded Folks"

It was an amazing week with Michele and other like-minded folks and I came home changed in so many good ways. I learned to listen to the trees and have enjoyed a wonderful new relationship with the trees in my own yard that I didn't know I could have. My intuition is clearer and my inner vision is more apparent and accurate. I loved the stone circles - especially Uragh with the waterfall backdrop and Ardgroom where we mingled with the trolls. Memories of them tug at my heart and I want to go back.
Caren M., Nevada

Cost to Participate

$2,800 per person. Rate is based on double-occupancy room accommodation. Group size is limited to 6 students and enrollment in this program is available to Senzar subscribers only.

To participate in this tour you must be in good physical shape, as we will be walking at least 2-3 miles every day. This price does not include: Your airfare to and from Ireland; ground transportation to Jury's Inn in the city of Cork from the Cork, Shannon, or Dublin airports; meals (other than those noted above); or personal incidentals.

Payment Details

A $500 initial deposit is due now (by personal check or wire transfer) to reserve your space, with periodic payments between now and April 1, 2018 for the remaining balance. All fees are non-refundable once paid. If you prefer to pay by credit card, this is fine, however a 5% service fee will be added to the total charge.

Travel Tips and Recommendation From Michele

We will be meeting at Jury's Inn in the City of Cork on the morning of June 16, so you will need to arrange your flights to and from Ireland to fly into the Cork Airport. Alternatively, you can fly into the Shannon airport or the Dublin airport (often much less expensive) and take a bus from either location to Cork (4 hours - very nice buses) for about $40 round trip.

If you have never been to Ireland before, or even if you have, I would highly recommend that you make the most of your airfare cost and spend a few extra days, or even an extra week in the country, before or after your adventures with me in Cork and Kerry. Ireland is an extraordinary place and you'll enjoy every extra minute you experience there.

If you are interested in participating in this program, email me at senzar@sedonaportal.com Group size is limited to 6 participants, so don't delay if you want to participate in this Senzar learning adventure.